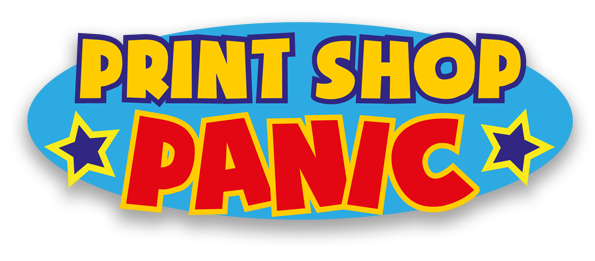 Print Shop Panic
A downloadable game for Windows
Print Shop Panic is a simple high score game for Windows.
STORY
You have applied for work experience at your local print shop, but you picked the wrong week to do it. They are short staffed and work keeps flooding in. It's your responsibility to keep the jobs flowing and the staff happy and fed.

HOW TO PLAY
You have to pick up flashing object and deliver them to their indicated drop point. The longer you leave them, the faster they flash and increase your stress meter. If a staff member becomes hungry, grab their desired food from the kitchen and drop it off to them. Each time you drop something off, your stress meter will reduce.
As the game progresses, machines will run out of paper and ink faster, jobs will come in quicker and the staff will get hungrier and hungrier.
Use the cursor keys to control movement. ESC at any time will take you back to the title screen.
(Windows only. Optimal resolution 1920x1080.)

CREDITS
Print Shop Panic is © Paul Weller / Sunteam 2020
Music © and composed by Galgox
Released May 2020
Any similarity between this game and the place where I work is *ahem* purely coincidental.
Download
Click download now to get access to the following files:
Print Shop Panic.zip
38 MB